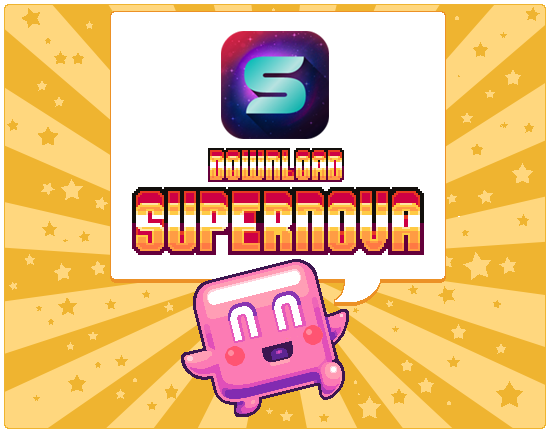 Hi Nitromians,
We have now launched a solution to let our users play all 130+ Nitrome Flash games on the site. The games are still technically running in Flash so they will run exactly as they did in the past. Hurray.
We are doing this with the aid of a downloadable player called Supernova. Once downloaded clicking on the games will run them as before with one small difference in that they will now appear in a new window. Roughly speaking Supernova contains it's own browser that has a Flash Player built into it and it is this that allows the games to run.
You can download it by clicking on any of the Flash games and following the download buttons.
Currently the player is Windows only (Their site says a Mac version will come and if it does we will support it) and works on Edge and Chrome browsers.
Nitrome are still committed to converting our back catalogue to run in HTML5. We believe the Supernova player offers an important extra way to immediately preserve our Flash games for players who want them. However HTML5 is the future, offering the only true way to keep them embedded in browsers and playable across more devices.
We hope you are as excited as we were to dig into some of the games that have been out of action for the last few months!
Team Nitrome :)